My Why Journey?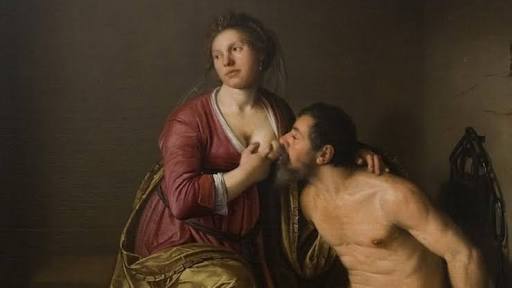 I was sitting alone today with some spare time to think when suddenly a thought struck me. I do not have a clearly defined 'why'. That is to say, I know that I must have a 'why' as I embark on this journey, I knew that very early on. But I realised that the 'how' and 'why' of my journey might have slipped by the wayside and that I may have failed to make them clear.
I believe that it is important to have a clear set of personal goals outlined. They are a wonderful reference point especially when I am faced with cynicism, criticism or any other road blocks. I have expressed over and over my gratitude at finding such a wonderful partner to share such an incredible experience with. He has become so close to me that I can hardly find the words to express our bond.
Knowing these things is important, but so is the underlying 'why' and here is mine:
I want to offer the art of breastfeeding to somebody who will deeply benefit from the experience. I want to connect on this deep and intimate level and experience an array of wonderful emotions. I want to feel relaxed, satisfied and womanly. There is an inherent beauty in being needed in such a way that I find appealing. It brings me a sense of accomplishment and happiness to share such a gift with my partner.
Part of my motivation has been unselfish as well. I was passionate about the idea of being able to help women feed premie babies who would otherwise need to resort to formula. It is a wonderful gift to be able to give someone but of course, I had my own personal reasons as well. As good as helping those people feels it is the pleasure I get from experiencing nursing with my partner that keeps me involved in the practice.
When life gets too stressful a nursing session with my partner helps us both relax and to enjoy the good things that life has to offer. It forces us to slow down and take notice of every moment and to experience what one another has to give. I enjoy every single minute of our suckling sessions because it is such an amazing thing to share with someone. Time flies when I watch him nurse and as I experience the act with him I feel so content.
This experience has been wonderful but you might be wondering about the 'how':
I planned this for a long time. It was on my mind for a while and thankfully it could not have worked out any better. I feel that God sent an angel to help guide me on this path and to answer my prayers as I commenced this journey.
I committed to taking care of my body. I ate right, stayed hydrated and got plenty of rest. I prepared myself mentally, which was half of the battle on its own. I began manual stimulation 6-8 times a day for twenty minutes at a time. Four weeks in I found my partner and was able to reduce manual stimulation to 2-3 times a day.
My partner got the hang of nursing very quickly and was able to latch and suckle quite successfully. My breasts have become accustomed to the time that he and I have together as a result. The entire journey has provided so much emotional and spiritual growth. It might sound strange but I am not the person I was eight weeks ago. Today I am full of peace, comfort, joy, elation, gratification, euphoria, happiness, bliss, relaxation and true inner wellbeing.
This journey has been an emotional rollercoaster with far more ups than downs. I've cried more tears of joy than I have in an entire life time. I feel so confident and complete after going on this journey, it's incredible.
I know that there will be times ahead where my life and lifestyle change. There will be parts of this journey I do not like. There will even be days when I doubt my 'why' and wonder what the hell I'm doing. But that is when I will go back to my roots, read my 'why' over and rediscover my mission to relactate and produce milk.
I hope that I will have lots of cheerleaders, in my friends and partner, cheering me on to victory. The people that I have told about this have been extremely supportive and understanding. I know that lactating is right around the corner for me as there are so many signs that it will happen. I will maintain my positive attitude and continue practicing ANR with my partner for as long as we can. I just want others to know that this experience is possible if they just endure.